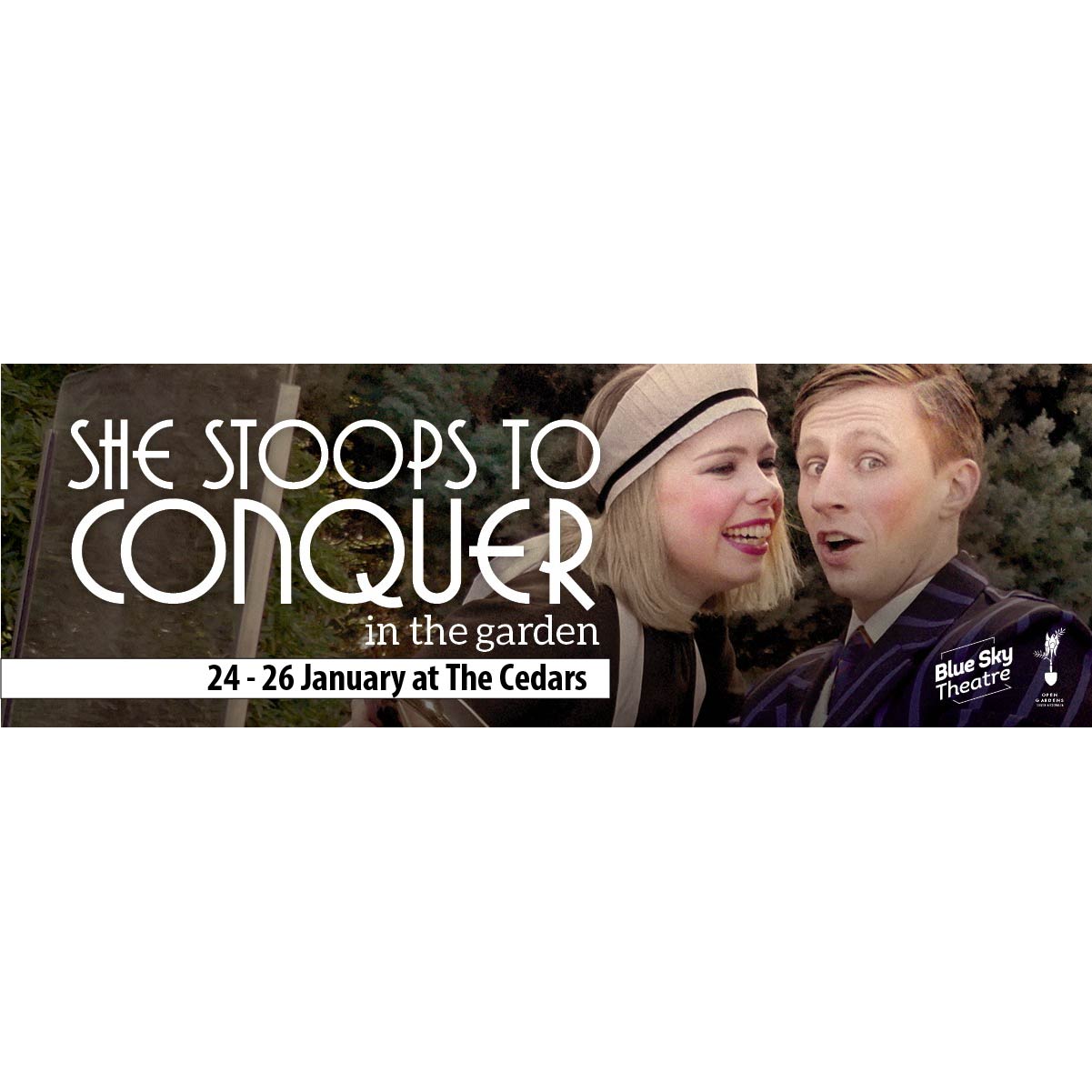 She Stoops To Conquer – In the Garden
Jazz era romp at The Cedars
Blue Sky Theatre will perform an outdoor version of She Stoops To Conquer this long weekend as a benefit show in aid of the Hans Heysen Foundation.
The open-air production is an updated version of Oliver Goldsmith's warm-hearted romp, taking the audience back to the giddy world of the roaring twenties as the sun sets over The Cedars, Hans Heysens's house and studio in Hahndorf.
In the classic comedy, young heiress Kate Hardcastle has prospective fiancé who is terribly shy. He can hardly get a sentence out around her, but he exudes confidence around her maid. So, what if she poses as a barmaid to get to know him?
Her meddling step-mother, blusterous father, and rascally step-brother get drawn into the plot twists and turns to conceal her identity. Amidst this madcap mayhem, can Kate convince Charlie Marlow to love her for who she really is?
Award-winning director Dave Simms has adapted the story to feature the jazz era's irresponsible, outrageous and glamorous party animals.
"The slaughter of so many young men in World War I taught the Bright Young Things of the 1920s to seize the day, rebel against their parents and relish their new-found confidence," explains Dave.
"It's an ideal era for a comedy about putting on disguises, stealing the family jewels and falling for an inappropriate choice of lover."
She Stoops To Conquer will be staged at The Cedars in Hahndorf on Friday Jan 24, Saturday Jan 25 and Australia Day, Sunday Jan 26.  Proceeds from ticket sales will help the Hans Heysen Foundation's fundraising campaign to build a purpose-built gallery and visitor centre to honour Hans Heysen's contribution to Australian art.
Tickets are $35 available at blueskytheatre.com.au