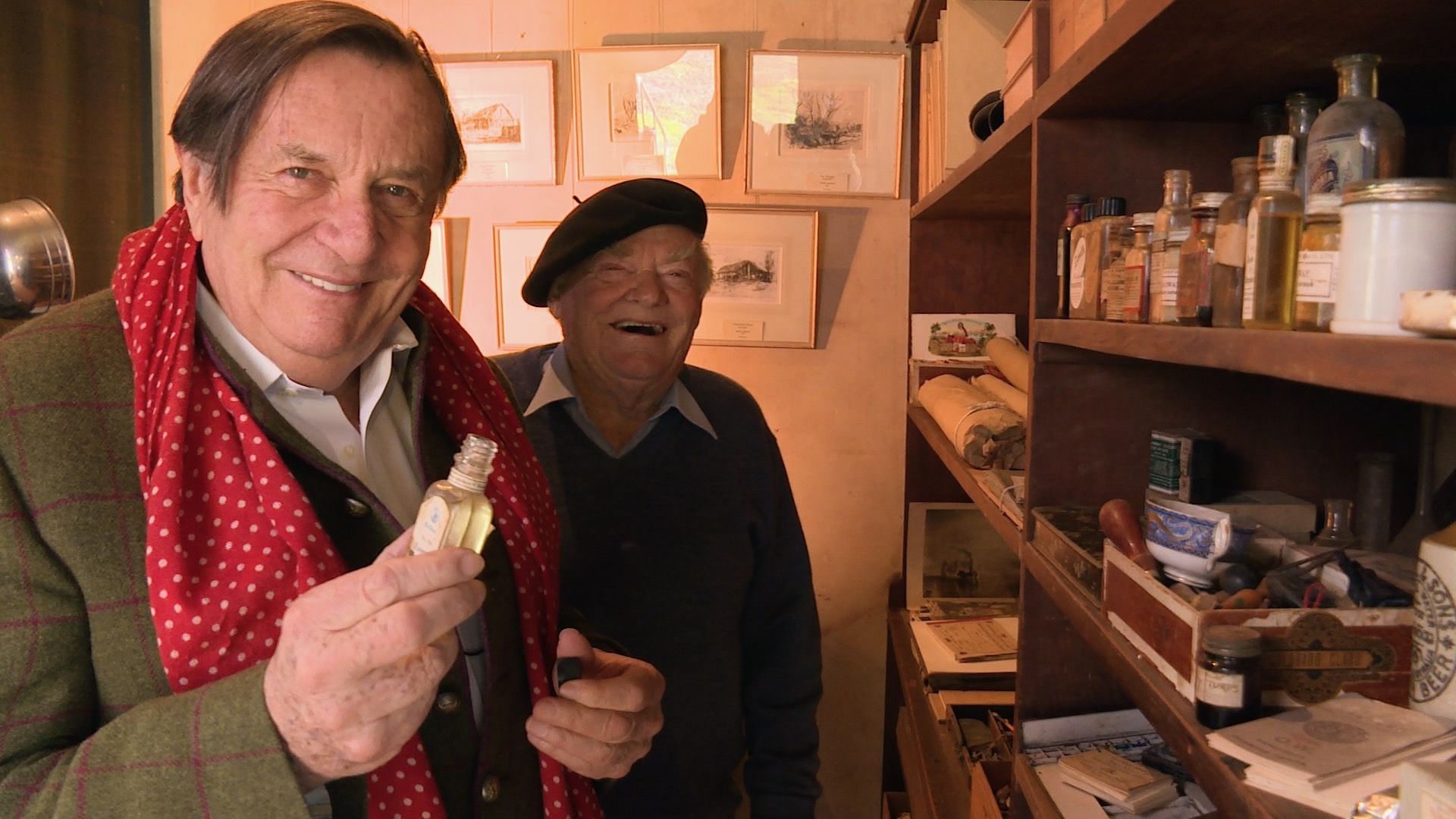 Barry Humphries and David Dridan in Hans Heysen's studio
It is with great sorrow The Hans Heysen Foundation Board and The Cedars' team acknowledge the passing of our International Patron Barry Humphries CBE AO who was instrumental in fund raising to enable us to purchase The Cedars.
Barry Humphries – Bibliophile, Artist, Poet and extraordinary entertainer – loved The Cedars and was passionate in his zeal to have it retained as a living home and studios of Hans and Nora Heysen for the public to share.
Hans Heysen, born in Hamburg, Germany in 1877, migrated to Adelaide in 1884 with his family. Hans bought his first paintset when he was 14, and later began formal art lessons with James Ashton. He began exhibiting regularly in Adelaide. Robert Barr Smith paid Hans Heysen's fees to study at the Gallery's School of Design. In late 1899 four prominent Adelaide citizens provided £400 to finance Heysen's studies in Europe.
Nora Heysen, born in Hahndorf in 1911, was the fourth child of Hans and Sallie Heysen, and The Cedars was her home from 1912 until 1934. Nora's extraordinary artistic talents were evident from an early age. From 1926 to 1930, she studied at the School of Fine Arts, North Adelaide.By 1933, Nora Heysen's works had been acquired by the National Gallery of South Australia, the Queensland Art Gallery, the National Art Gallery of New South Wales, and the Howard Hinton Collection at Armidale.
Your visit to The Cedars may include touring both Hans Heysen's studio – Australia's oldest artist's studio able to be viewed– and Nora Heysen's studio, as well as the Heysen family home. Some 200 original works of art can be seen in changing displays in the studios and the house. All visitors are welcome to spend time in the charming garden that changes with the seasons, or to wander along the Artist's Walk and discover some of Heysen's favoured painting sites.