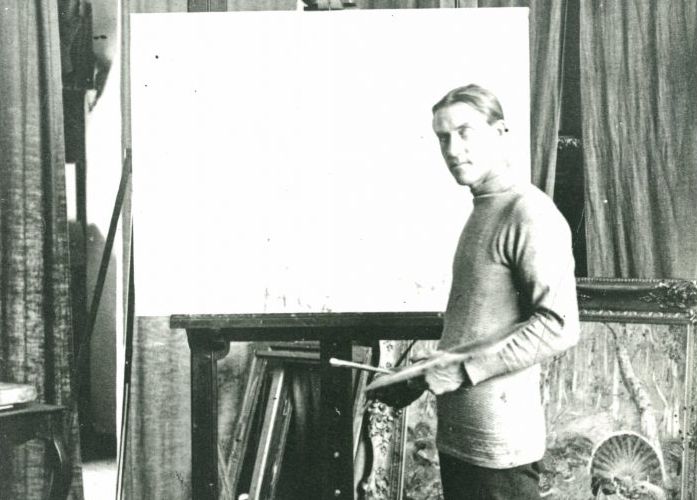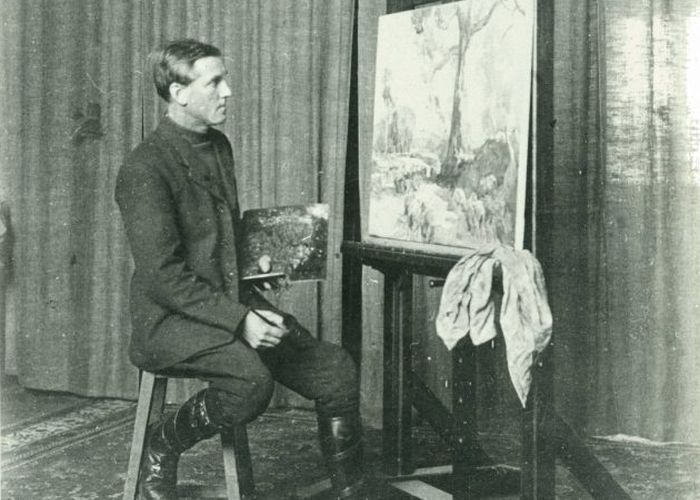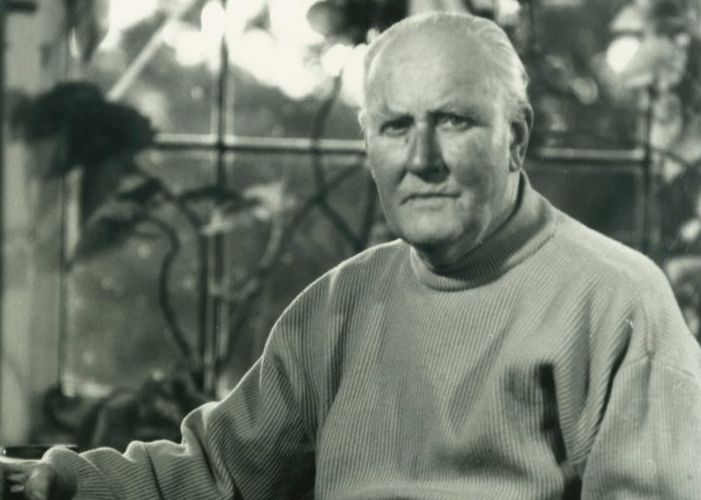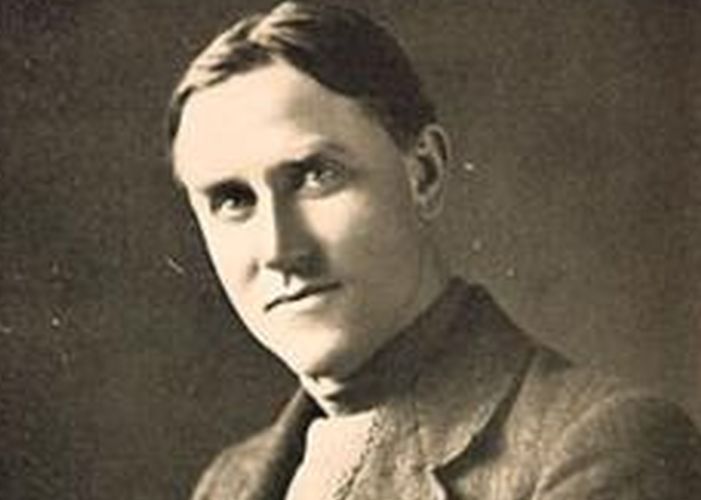 Hans Heysen, born in Hamburg, Germany in 1877, migrated to Adelaide in 1884 with his family. Hans bought his first paintset when he was 14, and later began formal art lessons with James Ashton. He began exhibiting regularly in Adelaide. Robert Barr Smith paid Hans Heysen's fees to study at the Gallery's School of Design. In late 1899 four prominent Adelaide citizens provided £400 to finance Heysen's studies in Europe.
In Paris, Hans Heysen attended the Académie Julian and Colarossi's Academy, and was invited to join the Ecole des Beaux Arts. In 1903 he travelled through Italy before returning to Adelaide. Heysen set up his studio in the Adelaide Steamship building. He painted works to sell, and taught classes. Selma (Sally) Bartels was one of those students, and in December 1904, Hans and Sally were married. In November 1908, Hans and Sallie Heysen moved to Hahndorf, to live in a rented cottage in Billygoat Lane.
Following a hugely successful exhibition in Melbourne in 1912, Hans Heysen was able to purchase The Cedars, an established colonial home in 36 acres (15 ha) of land just outside Hahndorf.
Heysen was a conservationist far ahead of his time. He lobbied neighbours and the local Council to preserve the great trees around Hahndorf and in 1938, increased his holding to 150 acres to support the preservation of the natural environment.
Following World War I, Hans Heysen's art became widely recognised, and critically acclaimed. Heysen's subjects included the much-admired landscapes and studies of the eucalypts, as well as still lifes, figure and architectural studies, genre pieces and portraits in a wide range of media. Between 1926 and 1949, he ventured on 11 trips to the Flinders Ranges producing drawings and water-colours, as well oil paintings, chiefly from the Aroona and Arkaba areas.
Hans Heysen won the Wynne prize nine times between 1904 and 1932, the Crouch prize in 1931, and the Maude Vizard-Wholohan prize in 1957, and for many years was a board member of the National Gallery of South Australia. He was awarded the OBE in 1945, and was knighted in 1959.
Lady Heysen died in 1962 at the age of 83, and Sir Hans passed away in the Mount Barker Hospital on 2 July 1968. Both were buried in Hahndorf cemetery.
Hans Heysen is regarded as one of Australia's greatest artists, who had an immense love for the natural environment, was an ardent conservationist, and was intensely proud of his adopted country.
From humble beginnings, Heysen's great talent was admired both nationally and internationally. He was one of Australia's first non-indigenous artists to engage deeply with our country's landscape, with his rich depictions of the outback, atmospheric paintings of the Adelaide Hills, and sensitive sketches of village life at the beginning of the twentieth century. He derived inspiration from the sharply contrasting landscapes of the Mount Lofty Ranges and the stark, untamed, scenery of the Flinders Ranges in South Australia's north.
Heysen was the first Australian painter to focus on eucalyptus trees as an artistic subject. Heysen's home, The Cedars, in Hahndorf boasts a magnificent collection of ancient gum trees, some as old as 600 years, which inspired many of his works.