A large collection of wonderful clothes, dress accessories and other small personal items have remained in the Heysen collection.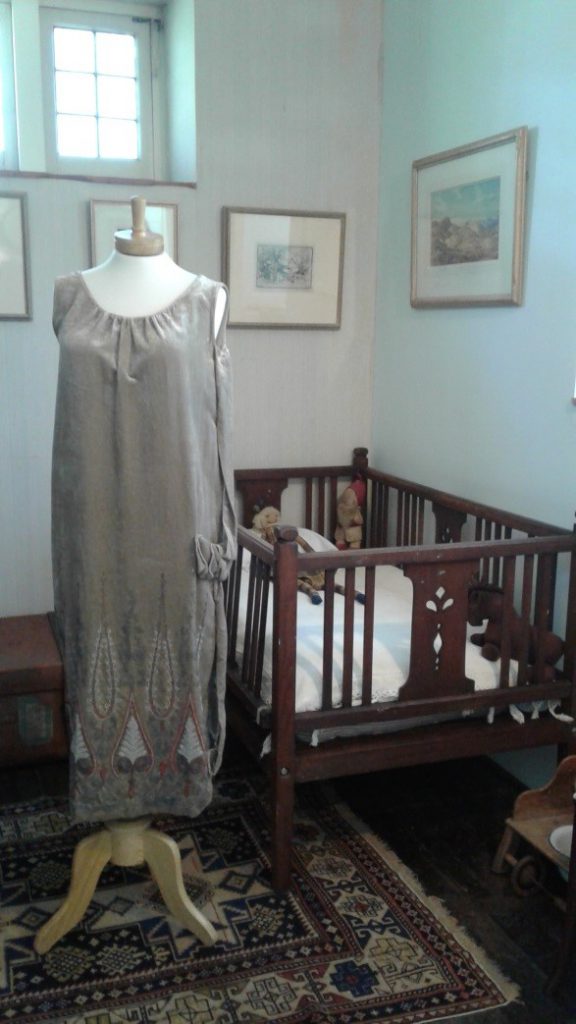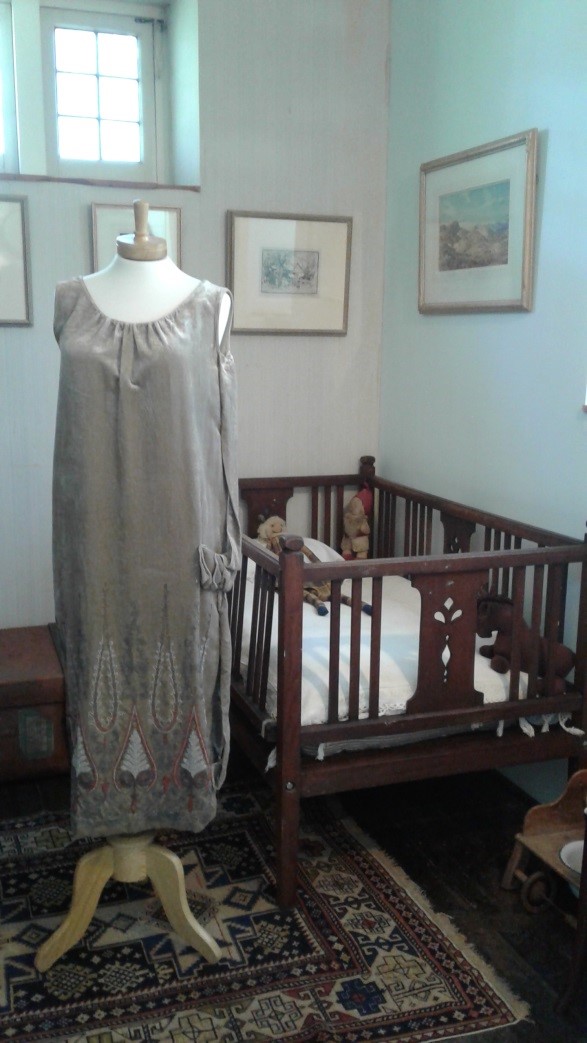 Many of these clothes are now quite fragile and by the 1970's the Heysen great grandchildren were using them as dress up items Many of these dresses were owned and worn by Sallie Heysen.
Some of the special Chinese textiles and garments in the collection were used by both Hans & Nora as backdrops in their still life paintings.
This photograph shows an early 1920s beaded brown velvet dress, behind it is one of the original wooden children's cots that was found in the attic store room.