Selma 'Sallie' Heysen was an accomplished needlewoman and sewer who made most of her children's clothes and many household furnishings such as curtains, hand embroidered tablecloths, table mats and napkins.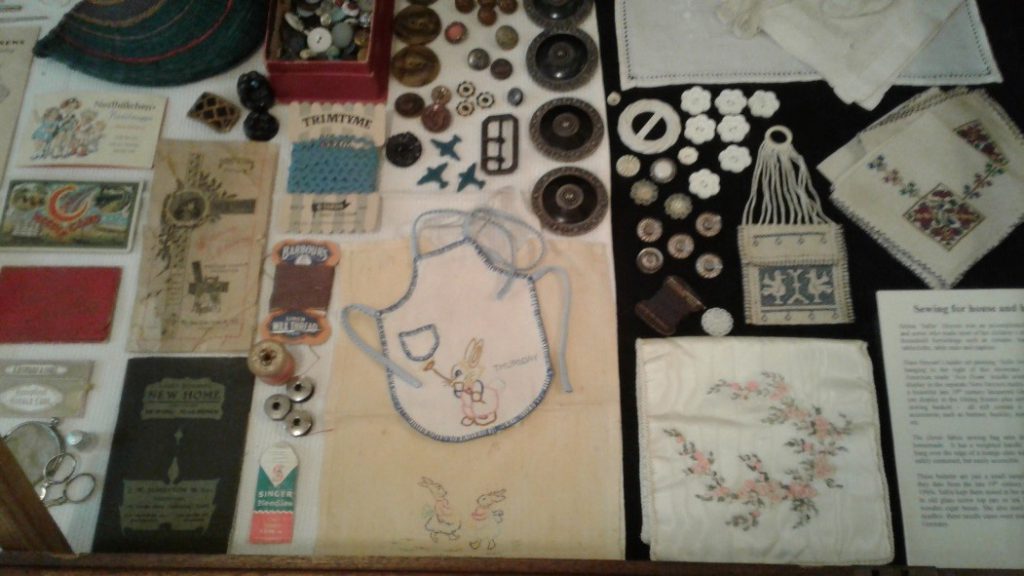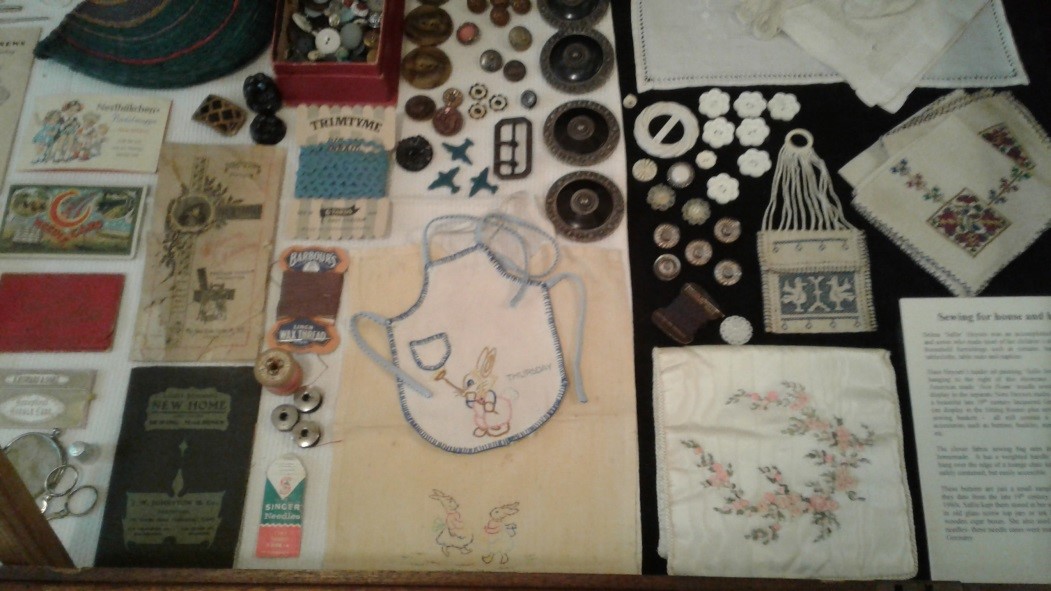 Hans Heysen's tender oil painting 'Sallie Sewing' still hangs in the house and her original American made 'New Home' treadle sewing machine is on display in the separate Nora Heysen studio. Sallie also owned a beautiful late 19th century lacquered German sewing table (on display in the Sitting Room) plus several smaller woven sewing baskets – all still contain a variety of sewing accessories such as buttons, buckles, needles, threads, trims, etc.
A display that includes one of her useful sewing bags and a selection of her numerous sewing accessories will be out for a short time in the house. The buttons seen in this image are just a small sample from her collection: they date from the late 19th century through until the early 1960s. Sallie kept them stored in her sewing table and baskets, in old glass screw top jars or ink bottles and even empty wooden cigar boxes.